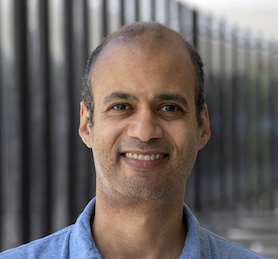 Jason Ellis, PhD
IBM Research
Keywords
Current Projects
War Rooms for High Stakes Decision-Making
Making decisions under time pressure is difficult. The pressure only goes up when complex data must be understood to make the decisions and significant amounts of money are involved. I am co-leading an effort to build war rooms that help professional sports teams make decisions under these challenging conditions. These rooms use large wall and table touch screens to display key complex data, custom software to support fluid interaction across multiple displays (and with remote participants), and new user interface approaches suited to the new environment and high-pressure tasks at hand. The first war room has gone live for the Toronto Raptors.
Prototyping for Cognitive Environments
Cognitive Environments are richly instrumented spaces that feature a multitude of sensors, displays, input mechanisms, and smart devices. Such environments afford a variety of rich interactive experiences. However, building those experiences is often complex and time consuming. I created a suite of scripting tools that allow users to quickly prototype experiences in such environments by providing a straightforward programming language that allows novices to exercise the same room APIs as expert developers. In this way, users can quickly simulate what the completed experience would be like. The scripts also serve as scaffolding -- allowing users to move from prototype to completed application by replacing segments of scripts with fully functioning code bit-by-bit.
Completed Projects
Bio
Dr. Jason Ellis is a Research Staff Member in the Symbiotic Cognitive Systems Department at IBM Research. His work focuses on the design, implementation, and study of social technologies -- particularly those that facilitate collaboration among diverse user populations. Examples include social visualization for interdisciplinary caregiving teams, mobile collaboration in the developing world, online gaming communities, inter-generational communication, and distributed collaboration in open source development. He holds 10+ patents and has published in top-tier HCI conferences such as ACM CHI, CSCW, DIS, where he has also served on program committees. Dr. Ellis earned his PhD in Computer Science at Georgia Tech in 2003.
Contact
Jason B. Ellis
IBM T.J. Watson Research Center
P.O. Box 704
Yorktown Heights, NY 10598
jasone (at) us.ibm.com // ibm related
jason (at) jellis.org // non-ibm
914 945 2487